If you are a Gmail or G suite user, you probably are looking for a way or want o have Google Mail added to your desktop as a desktop app so can use it easily with just opening the app on your Windows. Since Google does not have an official desktop mail app like Outlook, you can follow the instructions below to create and have Gmail Desktop App on your Windows:
First of all, before you go further, make sure you have Google Chrome installed on your PC. If you don't have it, download and install Google Chrome from here.
Open Google Chrome browser and go to Gmail.com
Login to your Gmail account.
From top right corner on Chrome, click on Settings Option (3 dots)
Go to More Tools > Create Shortcut: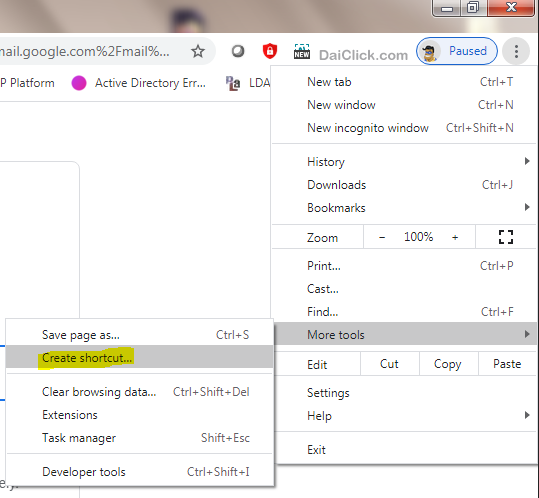 5. Type a name for your app, Select the checkbox "Open as Window"
6. Click on Create.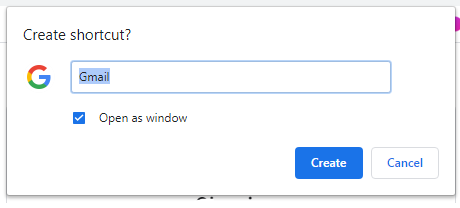 7. Now in the address bar in Chrome browser type chrome://apps and hit Enter
8. On this page you should be able to see Gmail app that you just created.
9. You should be able to see your Gmail app also on your Desktop and have access to your inbox simply by opening this app.
Now everytime you want to check your Gmail, you can simply click on the Gmail app that you have on your desktop and access your mails.
Note: this is simply a shortcut for accessing your Gmail, you can use the same method to add any other website or page to your desktop as an app. Also, this is stored locally on your PC and the same shortcut won't be accessible on a different computer.