WIFI routers usually come with a unique strong password which is written on the router device. This strong password makes it secure but at the same time it's hart do remember it. For example if you have a new device and want to connect to your wifi, you will need to read the password again as it's not an easy to remember password.
To change the Wifi Password, the first thing is to access the router's settings page. To do this, you need to use a computer that is already connected to internet using your router. Click here to see how you can access your wifi router settings.
After accessing your router's settings page you need to go to the following path: Wireless > Wireless Security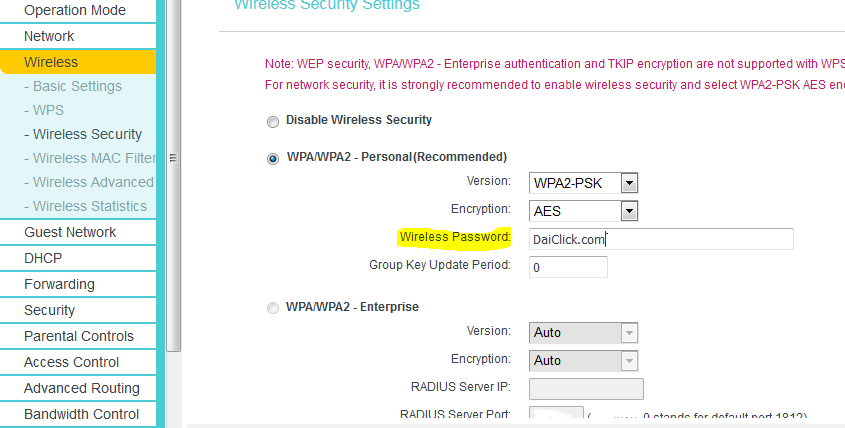 In this page you are able to change your wifi password. After entering the new password, you will need to restart your router so it will get updated with the new information.
Keep in mind that sometimes (in rare cases) it might be a different path based on your router's model. If you don't find it in Wireless Security page, try accessing the Connection page in your router's settings.